WHY LINCOLN
POLICE DEPARTMENT?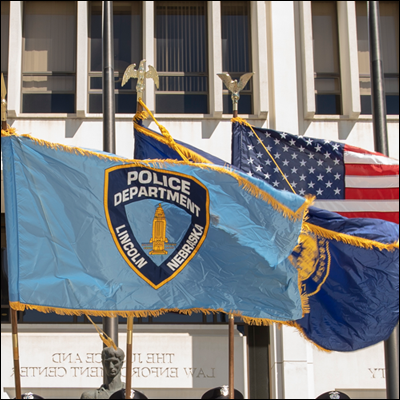 Each of our officers has a different story to tell. Our past and current lives are unique as are the reasons we became Lincoln police officers.
There are many reasons why someone might choose to become a Lincoln police officer. What is your why?
A desire to serve and protect the community: Many people are drawn to Lincoln Police Department because they want to make a positive impact on our communities and help keep people safe.


A sense of purpose: For some, becoming a Lincoln police officer can provide a sense of purpose and fulfillment that may be hard to find in other careers.


A challenging and dynamic career: Policing is a challenging and dynamic field that requires a diverse set of skills and abilities. For those who enjoy problem-solving and working in a fast-paced environment, becoming a part of Lincoln Police Department can be a rewarding career.


Job security and benefits: Lincoln police officers enjoy job security, competitive salaries, and comprehensive benefits packages that include health insurance, retirement plans, and paid time off.


Opportunities for advancement: Lincoln Police Department offer opportunities for career advancement and specialized training, which can help our officers develop new skills and take on new challenges over time.
Becoming a Lincoln police officer is a serious commitment that requires a significant amount of training, dedication, and hard work. It's a career that comes with great responsibility, and those who choose to pursue it should do so with a deep sense of commitment to serving their communities and upholding the law.